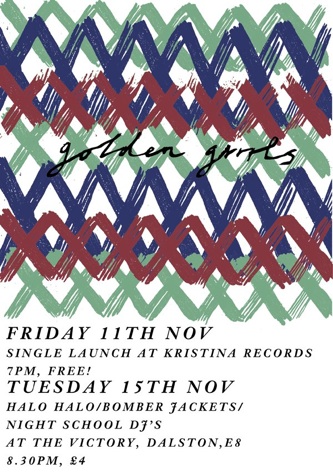 Poster by Charlotte Procter
Golden Grrrls' New Pop / Red Sea is released on 14.11.2011. To celebrate the band will play two London shows: the first is at our friends' record shop Kristina Records in Stoke Newington, on Friday 11th of November, 7pm.
The next show will be at The Victory on Kingsland Road on Tuesday, 8pm – 15th November, with Halo Halo and Bomber Jackets.
Order New Pop / Red Sea here.
Big thanks to our friend Robert Clarke who helped immeasurably with the Golden Grrrls' sleeves. Check out his wonderful, limited screenprints: inkflood.