Thanks to all the folks who made it out to see Sea Lions and Golden Grrrls last week. The bands had a blast and made new friends. As previously promised, the tour single featuring exclusive songs from both bands is now up for order. The 7" features a cover and an original from both bands. Non-tour edition limited to 600, pro-printed colour sleeves, hand-stamped, inserts, download codes.
7"s will ship next week. Order here.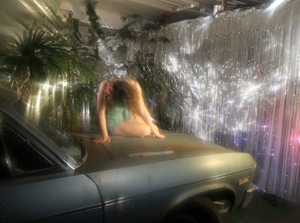 Our next full length release will be the debut release from californian artist Group Rhoda. Check out her older material at her Soundcloud. We're extremely excited to be working with Group Rhoda and look forward immensely to future UK / Euro dates. Stay tuned.