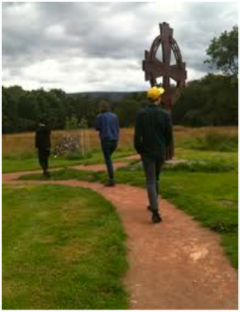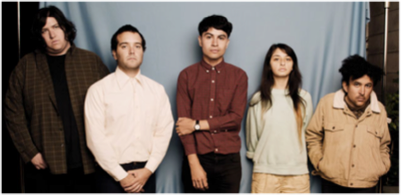 Californian sad-fi punks Sea Lions (Slumberland Records) team up with Golden Grrrls for a UK tour in July. The 10 day tour will be commemorated with a limited edition split 7" featuring an original song from each band and a cover version. All songs will be exclusive to this release.
Check out Sea Lions here and check out Golden Grrrls Tumblr here.
DATES
5th JULY –  NOTTINGHAM INDIETRACKS EVE WARM UP SHOW:
SEA LIONS / ORCA TEAM / JOANNA GRUESOME / SEPTEMBER GIRLS (GOLDEN GRRRLS are NOT playing this show.) The Chameleon, 8pm.
6th JULY – CARDIFF
BUFFALO BAR, 11 Windsor Place, CF10 3BY
Doors 7pm.
8th JULY – INDIETRACKS FESTIVAL.
Swanick Junction, Midland Railway Butterfly, Derbyshire DE5 3QZ.
9th JULY – MANCHESTER, COMFORTABLE ON A TIGHTROPE PROMOTION.
THE CASTLE HOTEL 66 Oldham Street M4 1LE
Doors 8pm with FORMER BULLIES + SEX HANDS (TBC)
10th JULY – NEWCASTLE, POPKLUBB PROMOTION
HEAD OF STEAM, The Cluny, Tilley's Bar.
Doors 7:30 with GIRLS AFRAID
11th JULY – GLASGOW.
MONO, 12 Kings Court, G1 5RB
Doors: 8pm with SACRED PAWS
12th JULY – LEEDS
WHARF CHAMBERS, 23 Wharf Street, LS2 7EQ
With IDEA SHOWER
13th JULY – LEAMINGTON SPA
Venue TBC
14th JULY – LONDON
POWER LUNCHES, 446 Kingsland Road, E8 4AE
Doors: 8pm Support TBC
DJS: Night School + Static Shock
—
The tracklist for the split 7" reads like this:
Sea Lions: On and Off / Nervous Breakdown (Black Flag)
Golden Grrrls: Billy / I Don't Want You Anyway (Look Blue Go Purple)
This will be available to mail order customers after the tour.
In other news, LSSN009 + LSSN010 are now ready to ship. Order them here.