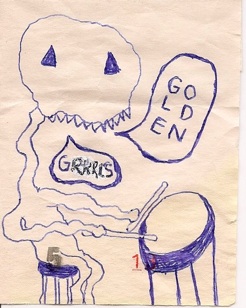 Golden Grrrls'  Beaches / Date It is released today. Thanks for everyone who spilled cider and tears at The Glue Factory. Thanks also to The Glue Factory and Former Bullies / Palms who were amazing. You can order the Golden Grrrls 7" here.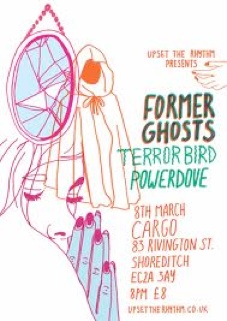 In other parts of the world Terror Bird are continuing their tour of Europe. We are immeasurably excited to catch them live for the first time playing with Former Ghosts at Cargo on the 8th of March. Our good friends Upset The Rhythm are hosting it.
Outside / When I Woke Up will be released on the 7th of March in the UK. You can order it here.
Poster by Gina Baber