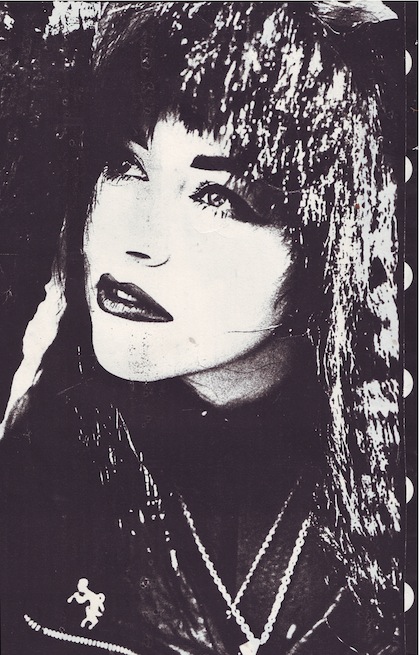 Photograph by Mike Morton
It's with a lot of pride and trepidation that we're announcing an epic collaboration with Rose McDowall, commencing in 2015
On the eve of her first large-scale performance in years supporting Jesus and Mary Chain, solo-artist and ex-member of cult pop group Strawberry Switchblade, Rose McDowall and Night School Records are proud to announce an extensive archive project commencing in 2015. Spanning Rose's 34 year career, the project will include reissues and unreleased recordings alongside unseen photographs and new sleeve notes.
Rose McDowall began her career in her hometown of Glasgow, operating within the nascent punk scene with her first group The Poems. After a meteoric rise to pop stardom with Strawberry Switchblade (along with friend Jill Bryson), McDowall submerged herself in the post-industrial landscape, recording with the likes of Coil, Boyd Rice and Current 93.
Shortly after, she began recording with her own group Sorrow, before disappearing into the underground, re-surfacing for occasional performances only.
At the personal invitation of the Jesus and Mary Chain, Rose McDowall will support the band at Glasgow's Barrowlands on 21st and 23rd November.