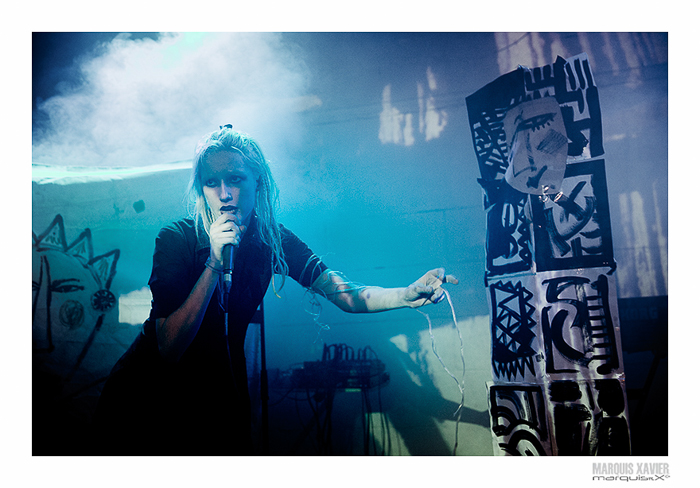 Some of our favourite artists have been permeating Europe's dark corners of late. Belgian blog Peek-A-Boo and their photographer Marquis Xavier captured a stellar performance by Sally Dige supporting Soft Metals. Go HERE for the full set.
Sally Dige also teamed up with Terror Bird in the misty past to produce a video for Waiting For Nothing, featured on Terror Bird's 2012 album Secret Rituals. It's recently come to light and showcases Nikki Nevver's pop nous.
Finally, there's a wonderful mix over at Fracture Air featuring Molly Nilsson alongside the likes of K.Leimer, Congos and Augustus Pablo.
Listen to the full thing here.