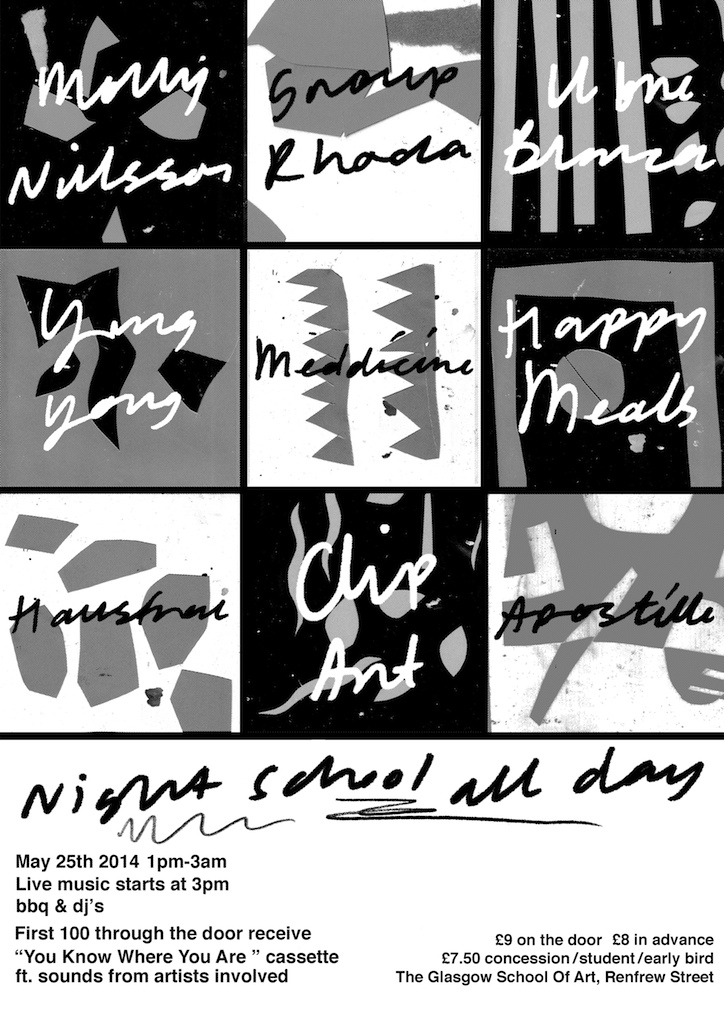 All Day And All Of The Night:
We are thrilled to present 9 of our favourite artists under one roof at the onset of Summer. On Bank Holiday Sunday May 25th Molly Nilsson and Group Rhoda will join Meddicine, Yong Yong, Clip Art, Hausfrau, Ubre Blanca, Happy Meals and Apostille at the Glasgow Art School. There will be a BBQ from 1am and dancing till 3am. The first 100 people through the door will receive a tape compilation You Know Where You Are featuring sounds from the 9 artists involved.
Screenprinted posters by artist Lucy Jones will also be on sale on the day.
ADVANCE ONLINE TICKETS HERE
In other news, the delayed LPs by Molly Nilsson and Charcoal Owls will begin shipping next week