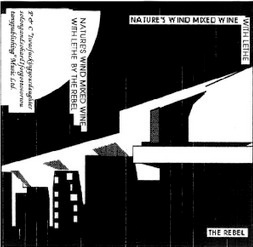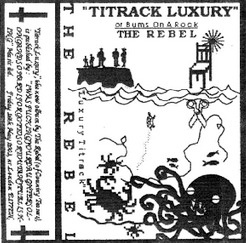 It's been a busy few months. Firstly we'd like to thank everyone who bought records, made it to shows or imparted kind words. Secondly the next three Night School releases are ready for preorder.
LSSN006 / LSSN007 are the first in a series of multi-label reissues from the archives of Ben 'The Rebel' Wallers. Nature's Wind Mixed Wine With Lethe and Titrack Luxury Or Bums On A Rock are two cassette releases lost to the early naughties that have been resurrected here. Included on the cassettes are songs that were used on releases for Junior Asprin and Sacred Bones but are here in their original context. Limited edition of 100 each, with download codes, these won't last long. The artwork is a faithful reproduction of the original primitivist macdraw work of The Rebel. Look out for more Rebel cassettes from Newcastle label Neen Records.
Julia Holter's Tragedy stood out as one of the records of 2011. A vast and undeniably moving work, it documented Holter's forays into both pop song forms and avant garde recording techniques. Unifying the whole was a true artist's sense of proportion and beauty. It's with no small pride that we can announce LSSN008 will be Tragedy in a CD edition, licensed from the good people at Leaving Records. CDs will be packaged in gatefold, reverse-board wallets with replica artwork. Julia Holter will be traveling to the UK soon, be sure to catch her live show.
Divorce, Golden Grrrls and Terror Bird will all commence tours and new record journeys in the coming months. Check their blogs for details.